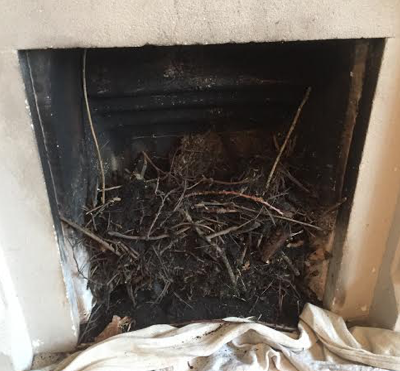 Bird Nest Removal South West – Complete Sweep
Here at Complete Sweep, we undertake all types of jobs for unblocking chimney and bird nest removal throughout the South West of England. Chimney blockages can be a serious fire hazard and can also absorb moisture, which creates damp patches inside the chimney. This is not only bad due to potential damp problems spreading but can create awful smells.
We usually remove the blockages or nests by sweeping them out from the bottom of the flue. To avoid this problem, we recommend installing a chimney cowl or bird guard at the top of the chimney to prevent this type of blockage from occurring again in the future. Our team will be more than happy to assist you with this.
If you are looking for blockage removal or bird nest removal then please get in touch with us. Request a free bird nest removal quote via our contact page or call us directly on 07595 349540.
Our Chimney Blockage & Bird Nest Removal Services
We're proud to offer our customers complete chimney blockage removal and bird nest removal Salisbury, Bath and Wiltshire. We can provide the following:
Bird Nest Removal
Squirrel Nest Removal
Rodent Removal
Blockage Removal
Fallen Debris Removal
Chimney Cowl Installation
Bird Guard Installation